If the thought of owning a piece of Venice itself in your home has ever pondered upon your mind, then YourMurano collection is a perfect pick for you. The isle of Murano is a little island that embraces the lagoon scenery of Venice. The very same Venice that is the capital of northern Italy's Veneto region. Being one of the many islands of the city, people in Murano are one with the sea and are constantly inspired by its beauty and its beautiful breath refreshing atmosphere. As expected, the Marine world of Venice naturally becomes a great source for the citizens letting them realize that they belong there, Presenting them with a better and refreshed look of mental and physical state each time. The Venetian lagoon is in fact a very unique area. Such that people who belong there think that they are linked with one and another. Their culture, their thinking, and even their traditions seem to have a bond of linkage between them. The area is quite fragile almost like every other eco system but this area is sustained and promoted by various organizations that will let u live unforgettable moments. Such amazing and aspiring experiences and the sense of feeling relaxed comes directly from the lagoon's scenery, its beauty has made organizations themselves promote its culture and beauty.
Some organizations that have promoted the Venetian lagoon are:
1-UNESCO
2-VITAL
3-EUROPANOSTRA
Importance Of the Venetian Lagoon
The Venetian Lagoon is not just another lagoon around the corner of the city that can be ignored so easily. The Venetian Lagoon and the ecosystem of this Lagoon has been proved to be the most important survivor in the system of estuarine lagoons
The Venetian lagoon starts from River Sile in the North to the Brenta in the South and has a surface area of around 550 square kilometers (212 square miles). The Venetian Lagoon is said to be comprised of 8% of the land of Venice itself and other islands as well which can be either man made or their infrastructure may be artificially designed.
The Venetian Lagoon is said to be the Largest Wetland in the Mediterranean Basin, measuring about 420 square kilometers open to the tide of upper Adriatic. About 11% is permanently covered by open water or which may be said as canals as well. Whereas about 80% consists of mud flats, tidal shallows.
The Venetian Lagoon is connected to the Adriatic Sea by three lakes namely which are Lido, Mala Mocco and Chioggia. The lagoon has variations in its water level because of daily basis tidal flows.
Development
The Venetian Lagoon is said to be built almost Six Thousand to seven thousand years ago approximately due to the flooding of ice age in the upper Adriatic coastal plain. In the sixth century the lagoon was basically used as a source of protection for the Romanized people who were also known as The Huns. Later on, the Lagoon provided an Environment that was well protected for the Venetian Republic to grow to flourish and to prosper under the Maritime Empire. The Venetian Lagoon is currently being used as a seaport as well as for fishing. In the Fifteenth and Sixteenth centuries starting from 1400 and extending till 1600 in the Gregorian year, The Venetian Hydraulic projects were started to prevent the Venetian Lagoon from turning into mashes.
Settlement
The Venetian Lagoon wasn't this much as populated as it is in the modern age. In ancient times, the lagoon was very much inhibited to a great extent such that it was hard to find a single living person there. Later on, during the fall of the Western Roman Empire, a lot of people that had been coming from the Venetian Mainland settled in a number that was large enough to be populated in the city and hence the City of Venice was found. In today's age, the cities that are located inside the Lagoon but are inhabited are Lido di Venezia, Chioggia and Palestrina.
Murano Glass
Europe's finest glass making center Murano has built itself up to be the inventors and makers of one of the finest art glasses. At this time there are hundreds of shops in Venice alone that are involved in this hundreds of centuries old tradition, although in the modern age by using various technologies even better and latest glasses can be introduced that might be better than the Murano glass but the Unlimited love people have for this Murano glass makes them bound to it and thus they stick to their history without moving on to another modern innovation. If you had already come to Venice, we are sure you have noticed how much people love to just take their boats and just dive into the deep unseen world as they just want to get lost in the thoughts of peacefulness and spirituality. Also, as Murano is famous for being the center of worldwide handcrafted glass production, you may imagine how the masters and designers in the island had combined these two main themes to create glass items of unique shapes and vibrant colors. In this process, they have given birth to the most magical products vividly inspired by water.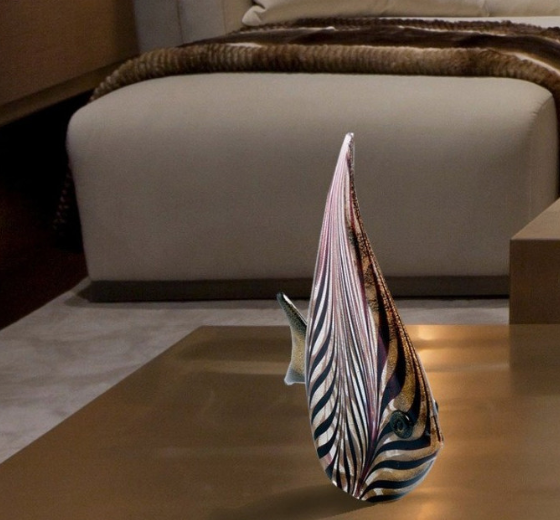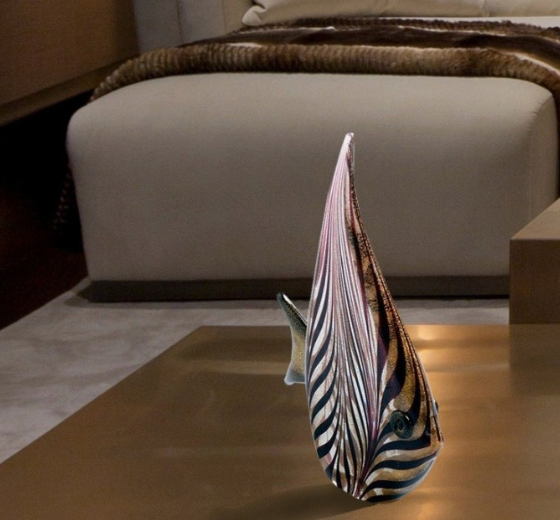 The Murano glass isn't an ordinary everyday sculpture u would find at every nearby store or market. It is one of the most beautiful creations that is originated by the mixing of 2 ideas, here are some of the organizations that have also promoted the Murano glass.
1-work of artisans
The organization of work of artists has said that no modern glass could compete with the Murano glass even if they were to use the latest technology.
2-ETUI
3-Businessdestinations
Origin
Murano's reputation as a city of glassmaking was originated when the Venetian Republic, fearing fire and destruction of the city's most wooden buildings had given a straight order to all the glass makers that existed in the time of 1291 which was 13th century to move their furnaces to Murano. Thus, Murano's glass is also associated with Venetian glass.
In the 14th century, the Murano's republicans had enough rights to live a peaceful life within the city but a lot of them took the risk and shifted to different nearby areas of the city thus one by one every glass maker was trying to shift to nearby villages or surrounding cities and somehow the idea of Murano's glass was expending and so on. Time by time new techniques were being generated to make Murano's glass for example
Murano's glassmakers held a monopoly on high quality glass making for centuries which involved refining many technologies including optically clear glass and enameled glass which is also known by the name of SMALTO, glass with aventurine multicolored glass and imitation gemstones. Even in this modern age the present Murano artists apply these techniques so that they can produce mind-refreshing glass sculptures Venice wanted to protect the secret of Murano's glass to itself but a lot of artists had either shifted to different places or some leaked this information and the method was known all over Europe at the end of 16th century .since you have enough knowledge about the Murano's glass then
Take a look at our Marine Sculptures. The sensational feelings , that emotional touch that enlightens the lagoon landscape and also ensures to give such a beautiful touch to our home is all hidden with a sculpture. Sounds amazing because it is. Talk about colored sail boats were created in different color hues that made them the unique piece they are it is a beautiful multicolor boat sculpture that would look great on your living room side table, a bookshelf or your home computer desk. The glass ship is indeed a unique a present idea for a special occasion that may be a birthday, an anniversary or a glass enthusiast. This decorative artwork has several applications. We can install it anywhere we like and it will always add décor to our home, everything that is related to these sculptures just adds another piece of beauty and elegance to your home.
Venice's flora and Fauna also take a big part in our collection such as memorable Murano Glass fish sculptures shaped through Murano's traditional blown glass technique and colored through which gave them a unique shine thanks to the combination of the multicolored materials its making process. Others also feature Murano details that were put together in Venice's authentic glass making way, so you can clearly feel them on the items surface by touch. Don't miss the silver leaf that highlights the sculpture and gives it value mixed with endless variations of color tones
Would you like to see Venice's marine landscape or would you like to take home even just a piece of it?
Check our amazing Marine glass sculptures to recreate the atmosphere of The Venetian Lagoon. Dive into the deep water world and let us know about your amazing choice of the Murano glass u would like to get!